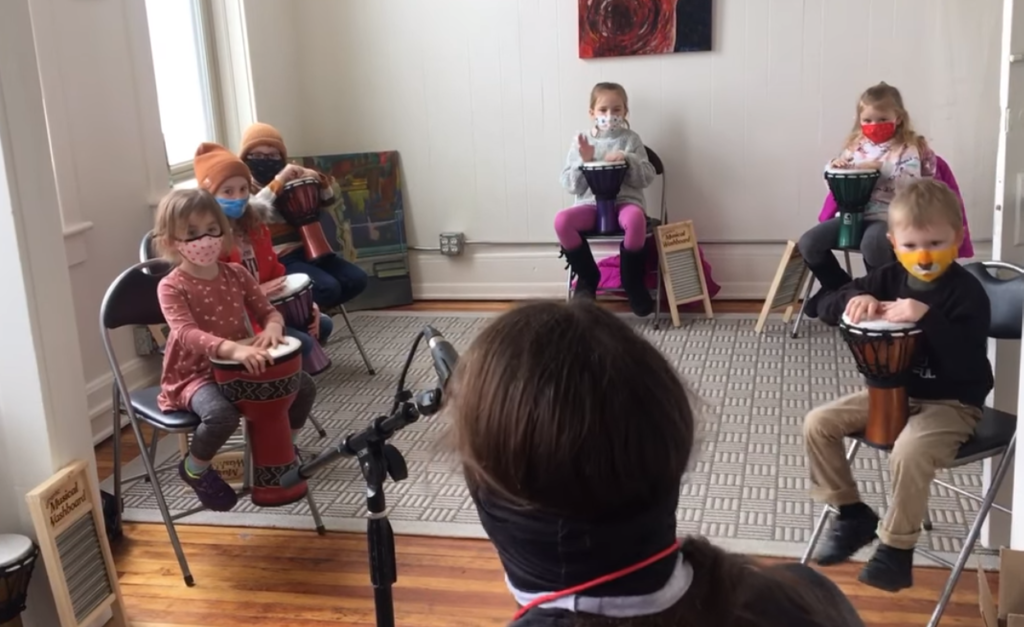 Beat City Music has partnered with Strength Solutions to provide music scholarships to help individuals interested in learning to better afford classes.
Beat City Music, at 217 North Union St., is owned and operated by local musicians Connie Gaynor and Dylan Snyder.
"A lot of our teachers are professional musicians who are out of work right now due to the pandemic," Ms. Gaynor said. "Thanks to this scholarship, we can help the people who really want lessons, while making sure these music professionals have paying work."
Beat City Music's school, on the second floor of the building, connects over a dozen music professionals offering private lessons, small group classes, events and workshops to budding local talent.
"We feel fortunate to work with Strength Solutions so donors can make a tax-deductible contribution," Ms. Gaynor said. "It's a win for everyone – donors, students and teachers."
Beat City Music works with students to determine how much they can afford to contribute toward lessons so donations can help as many students as possible.
"Strength Solutions is committed to helping people build a stronger community by developing and using their own unique character strengths," Mike Marvin, Strength Solutions executive director said. "How many virtues are developed through music? Creativity, discipline, cooperation, respect… and the list goes on.
"We are so honored to be able to help Beat City Music provide scholarships to musicians in the community who wouldn't be able to afford their programs otherwise."
Beat City Music is selling raffle tickets to support the scholarship fund. The prize package includes a guitar, gig bag, tuner, Capo, t-shirt and four lessons. Tickets, one for $5 or three for $10, are available at the shop. The drawing will be held April 18.
Beat City Music carries a large selection of popular instruments and accessories, from guitars and ukuleles to strings and sticks, while also providing a place for musicians and fans of music to congregate, experience and share their love of music.
"This is the most free time we've ever had in our lives," Mr. Snyder said, regarding the pandemic.
"The universe is telling us to slow down and learn something new," Ms. Gaynor said.
For more information, find Beat City Music on Facebook, at www.beatcitymusicinc.com, or call (585) 376-4672.
Along with scholarships and funding resources, Strength Solutions provides strength-based solutions training, including acknowledging strengths and working on growth, setting clear boundaries, using restorative justice for conflict resolution and healthy relationships, and developing coaching skills to help others focus on strengths.